ADDING SOME TEC-VARIETY
100+ Activities for Motivating
and Retaining Learners Online
Reader Reactions to
Adding Some

TEC-VARIETY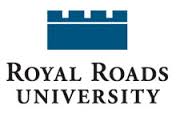 "I am currently studying Community Building Processes for Online Learning Environments and I find your TEC-Variety ebook to be a fantastic resource. I am facilitating an online unit as per my course requirements so that is what I am using your TEC-VARIETY activity ideas for. I am specifically focusing on the principle of Curiosity. Thanks!"

—Haley Whitelaw, Master's student at Royal Roads University, British Columbia Canada, London, Ontario, Canada, February 25, 2017.
---
"I really love your tec-variety book, especially the part that gave a comprehensive synthesis of motivation principles based on different learning theories. I refer to it all the time. :-)"

—YaTing Teng, Ph.D., Potomac, Maryland, September 10, 2015.
---
"The TEC-VARIETY book is a great treasure island to land on."

—Li-chin (Crystal) Huang, Ph.D. Faculty, Sociology, Diversity Studies, and Contemporary American Society, Department of Behavioral Sciences and Civic Effectiveness, Chippewa Valley Technical College, August 23, 2015.
---

"I have finished reading "TEC-VARIETY", and I am very impressed at those new ideas! How much time you put into collecting those existing resources and coming up with innovative and creative instructions! PLUS to write!!!"


—Qing Zhang, Doctoral Student, Penn State University, Department of Learning and Performance Systems, College of Education, August 15, 2015.
---

"The book, "Adding Some Tec-Variety: 100+ Activities for Motivating and Retaining Learners Online," published this year, impressed me. The TEC-VARIETY framework considers a variety of factors on learning: the individual motivational state of the learner or sets of learners as well as the technology tools and resources, the pedagogical practices, and various other contextual variables. This book provides lots of new ideas for me, especially about designing the learning environment from the motivation perspective."

—Meina Zhu, Department of Spanish and Portuguese, Beijing Foreign Studies University, November 20th, 2014.
---

"Thanks so much for sharing your new book! I've read a few chapters and was very much inspired! This is a much-needed book in this open world era. Thanks for so generously sharing it for free. I'll certainly use it in my classes, and I'll also ask SU library to order the hard copy."

—Jing Lei, Associate Professor and Global Outreach Representative, Instructional Design, Development and Evaluation, School of Education, Syracuse University, September 4, 2014.
---

"Curt, what else would be more enjoyable to do in my 20+ hour flight back from Bangkok to Indy than reading your new book. Except for three hours of sleep, the rest of my 12 hours flight was reading your book. Great job. Congratulations again to you and Elaine for such this most excellent product."

—Ali Jafari, Professor of Computer and Information Technology, Purdue School of Engineering and Technology, Director of the CyberLab, IUPUI, Founder of CourseNetworking, Indianapolis, Indiana, September 3, 2014.
---

"Thank you so much. I have down loaded your latest book "Adding Some Tec-Variety". It's a truly amazing book. And it's also really amazing that you made all of your book available for free."

—Mohana Ratnam, School Staff Developer, Fulbright Scholar, Regent Secondary School, Singapore, September 1, 2014.
---

"I love the various instructional activities and practical tips available in the TEC-VARIETY book. I have been recommending this book to our faculty. They all love it. It is a wonderful and very handy resource!"

—Weichao (Vera) Chen, Educational Technology Integrationist, Center for Teaching and Learning, the University of South Dakota, August 27, 2014.
---

"Just wanted to say that I just finished reading the book and it is great! It was also a trip down the memory lane for me... memories of Saturday classes. I have already started recommending it to my colleagues. I think providing the free online copy of the book is really brilliant!"

—Anjali Kanitkar-Phatak Lead Instructional Designer at Simplilearn Solutions Pvt. Ltd. Bangalore, India, August 24, 2014.
---

"Although Bonk and Khoo have made this a free eBook, I appreciate having a hard copy to mark and ponder page by page. This is a fantastic resource which should help every educator motivate and engage their learners in any kind of educational environment."

—Paul Beaudoin, Ph.D. Online Education Specialist, Fitchburg State University, Worcester, MA, July 25, 2014.
---

"Finally, I got "ADDING SOME TEC-VARIETY" in Japan! I really enjoy reading it. I especially like the tone of your writing. Reflecting your character, the book is very friendly. Even after my hard working hours, I can still open the book. Friendly, yet the content is very rich and insightful. I have finished two chapters, and still more to go! : ) I am very much looking forward to reading the rest of the book. Thank you, Curt, for writing this book. This is a special gift for us!"

—Dr. Yayoi Anzai, Associate Professor, Innovation Center for Educational Resource (ICER), Kyushu University, Japan, July 23, 2014.
---

"I have discovered a gold mine! I would like to thank you for making your book "Adding some TEC-VARIETY" available to everyone. It is absolutely wonderful! From a professional standpoint, I can use this to support our faculty in my role as Curriculum Integration Support Officer. On a personal level, I have discovered an absolute gold mine of research for my thesis! I am currently working on my Master's of Education and plan to write my thesis on online learners (engagement, use of technology, barriers, etc.). Thank you so much – this is by far the best resource I have ever seen! Your book is absolutely fantastic!!"

—Jennifer Huggins, Curriculum Integration Support, Distance Learning Department, Timmins Campus, Northern College of Applied Arts & Technology, South Porcupine, Ontario, Canada, July 16, 2014.
---

"Thanks for sharing the information about your new book (i.e, TEC-VARIETY), which I am currently reading and enjoying very much."

—Dr Stylianos Hatzipanagos, Senior Lecturer in Technology Enhanced Learning, Centre for Technology Enhanced Learning, King's College London, June 9, 2014.
---

"Thanks for the book! As usual a very very complete and detailed set of activities, ideas, and reflections that can help us enhance our work as online teachers and as online instructional designers. I think it is wonderful to offer it as a free resource; our students greatly appreciate your effort!! Great Job!!"

—Norma I. Scagnoli, PhD, Director of eLearning, College of Business, Research Asst Professor, College of Education, University of Illinois at U-C, May 30, 2014.
MOOC Book
MOOCs and Open Education Around the World