ADDING SOME TEC-VARIETY
100+ Activities for Motivating
and Retaining Learners Online
What Thirty of the World's Foremost E-Learning Leaders and Thinkers Say About
Adding Some

TEC-VARIETY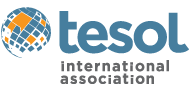 "Bonk and Khoo deliver by laying out a solid, well-researched foundation for online learning that includes their signature TEC-VARIETY framework and by detailing over 100 practical and effective activities. This book can help refresh and motivate seasoned online instructors as well as inspire novice instructors to provide engaging online instruction for their students. Every instructor in my online program is going to get a copy of this!"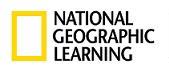 —Joan Kang Shin, Ph.D., Professor of Practice and Director of TESOL Professional Training, Department of Education, University of Maryland, Baltimore County, and author of Our World for National Geographic Learning.
---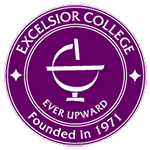 "Curt and Elaine know online learning and pinpoint exactly what will foster student success in computer-mediated instruction. Adding Some TEC-VARIETY is a must-read for anyone teaching a Web-enhanced, blended, or online course, and a required resource for all online learning administrators. As an online instructor myself, I cannot wait to try the volume of relevant, action-oriented activities in my own courses to enhance student achievement."

—Jarl Jonas, Program Director, Business Development, Blackboard, and Adjunct Instructor, Excelsior College.
---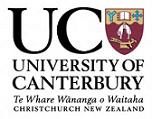 " Engaging and motivating online learners is a challenge for everyone. Here is a book that you can use for yourself for the students you are teaching about online teaching, and learners learning online. There is even a chapter for administrators and organisational leaders; please set them their 'homework'! All of this is freely available as chapters and also beautifully printed as a book, if you want to buy it. Thank you Curtis and Elaine."



—Niki Davis, PhD, Professor of E-learning and Director of the College of Education e-Learning Lab, University of Canterbury, New Zealand; Editor-in-Chief Journal of Open, Flexible, and Distance Learning.
---

"Finally there is a publication that every online educator needs to read! In Adding Some TEC-VARIETY, Bonk and Khoo have hit a home run by putting theory into action with principles we all need to teach with. From the introductory chapters focused on motivation and retention, to the fantastic principles with practical approaches anyone can put into action, online instructors and trainers need to have this book in their tool box."
—Aaron H. Doering, Ph.D., Associate Professor, Learning Technologies, Co-Director, Media Lab, Bonnie Westby-Huebner Endowed Chair of Education and Technology, Institute on the Environment Fellow, College of Education + Human Development, University of Minnesota, and book author, most recently, The New Landscape of Mobile Learning.
---

"Curt Bonk and Elaine Khoo are most impressive with this latest handbook on motivating participants in online learning. Adding Some TEC-VARIETY is engagingly readable, informatively research based, and highly practical with its 100 suggestions for what to do not only on Monday, but conceivably for an entire online course. Perhaps most significantly, this book is free and open and available for online instructors and practitioners to share. It is clear, the world is truly open!"

—Vance Stevens, Webheads in Action and HCT/CERT, Al Ain, UAE.
---

"There is no reason for online students to not be engaged in your class. In TEC-VARIETY, Curt Bonk and Elaine Khoo demonstrate 100+ practical ways to motivate your students. A strongly motivated student can overcome a plethora of learning obstacles. Spend some time with this book and you can help your students love the subject matter as much as you do and clear up all their muddiest points. If you can't engage your students with just a handful of the 100+ practical ideas in this book, you might consider retirement."

—Al Lind, Vice President for Innovation and eLearning, Council on Postsecondary Education, Kentucky Virtual Campus.
---

"One of the most common complaints I hear from organizations that offer online education is that many - sometimes most - learners do not finish online courses and those who do often are not very engaged by the experience. It would be hard to underestimate the impact Adding Some TEC-VARIETY could have for these organizations and, more importantly, their learners. Curt Bonk and Elaine Khoo have created a highly practical, highly actionable resource for anyone serious about creating truly successful online learning experiences."

—Jeff Cobb, Host of Mission to Learn, and author of Leading the Learning Revolution and 10 Ways to Be a Better Learner.
---

"Back in 1987, Chickering and Gamson articulated seven principles of good teaching. Then came the web, online learning, MOOCs, and myriad directions in support of student success. With clarity and verve, Bonk and Khoo combine memorable acronym with motivational principles that move us into meaningful action. Reflect on the stories, examples, and ideas herein; raise awareness and engagement; and become motivated to recraft and perfect the art of online instruction. Awesome book!"

—Ann Hill Duin, Ph.D., Professor of Writing Studies, University of Minnesota, and author of several books in higher education and information technology, most recently, Cultivating Change in the Academy.
---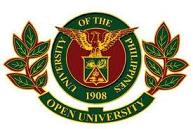 "The arrival of the digital era offers vast opportunities and challenges to higher education institutions in facing a new culture of teaching and learning. This book by Drs. Curtis Bonk and Elaine Khoo brings new insights on how we can maneuver through the complexities of online teaching and learning. TEC-VARIETY tackles motivation and retention grounded in psychology research. This is one of the few books that has scholarly rigor and is interesting and engaging reading. It is a must for academics, scholars, and course developers."

—Grace Javier Alfonso Ph.D., Chancellor, University of the Philippines, Open University.
---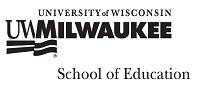 "Bonk and Khoo articulate that we are in the "Learning Century" and explain that learning now resides within everyone's reach. They highlight how important it is for instructors and designers to understand theory to better meet the needs of adult learners. In practice, this means that educators must also take into account the wider sociocultural, developmental, and ecological factors influencing learner actions. Using a theory to practice approach, this book offers great tools for educators and designers who want to motivate and actively engage learners in the online environment in this new learning age."

—Simone C.O. Conceição, Ph.D., Professor, Department of Administrative Leadership, School of Education, University of Wisconsin-Milwaukee School of Education, and author of 5 books on online teaching and learning, most recently, Motivating and Retaining Online Students: Research-Based Strategies That Work.
---

"This is the best way forward for those of us teaching online, Bonk and Khoo have provided a wealth of activities to ensure that the interactions online really do enhance the experience. Increasingly as the world splits into big and small data — MOOCs and apps, this book can help us ensure that better learning and teaching can follow. The work shows the journey that we have taken over several years to improve the experience and learning outcomes for the distance and online learner. It suggests great strategies (100 actually!) based in solid theoretical foundations with loads of practical suggestions. I particularly enjoyed Chapter 14 with strategies about how you might work with colleagues to encourage them to try some of the ideas."

—Professor John Hedberg, Ph.D., Millennium Innovations Professor of ICT and Education, School of Education, Macquarie University, Australia.
---

"WOW! After getting an advance copy of TEC-VARIETY, I immediately emailed Curt Bonk to see if I could share it with my online course design team. The book is already a "go-to" resource for fresh course development ideas."

—Rovy Branon, Ph.D., Associate Dean and Chief Technology Officer, the University of Wisconsin-Extension's Continuing Education, Outreach and E-Learning Division.
---

"Every teacher would benefit from this book and should keep it next to their computer and close by wherever they go. "Adding TEC-VARIETY" provides easy to understand principles and teacher-friendly activities that students will love. If you believe in holistic education and would like to see your students engaged and happy, this book is for you."

—Dr. Nellie Deutsch, eLearning Professional Development Specialist, online teacher at WizIQ, faculty member of Atlantic University Masters of Arts in Transpersonal and Leadership Studies, Toronto, Canada.
---

"No more excuses for boring online courses! The TEC-VARIETY framework is the ultimate approach to combining theory and practice in online and blended learning. Not only do Bonk and Khoo present a solid theoretical framework on which online and blended learning rests, they couple that with fun, practical exercises far beyond "read and discuss" courses. The result? A highly dynamic place of motivation and engagement. This is a must read for anyone who works online."

—Rena M. Palloff, Ph.D., Faculty, Fielding Graduate University and Owner/Lead Consultant, Crossroads West, and author of numerous books about online and virtual learning, most recently, the 2nd Edition of Lessons from the Virtual Classroom.
---

"In my job as an officer, I meet young cadets who are eager to learn for their future occupation. My job is to keep them motivated to do just that and this is why I enthusiastically embrace the contents of this book. It is easy to understand, use, and access. "Adding some TEC-VARIETY" and the 100+ activities described are a perfect tool for those who want to make a difference in their online teaching. So, what are you waiting for? Go and discover the benefits of TEC-VARIETY. And that's an order!"

—Major Thomas Lyck is the Head Teacher of War Studies at The Swedish Armed Forces School of Logistics, Skoevde, Sweden.
---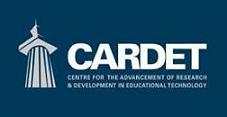 "An excellent book from world leaders in the field that will be of great value for educators and designers. Presents concrete examples grounded in solid "practical" theory."

—Charalambos Vrasidas, Executive Director of the Center for the Advancement of Research & Development in Educational Technology (CARDET), and Associate Dean for elearning, University of Nicosia, Cyprus, and author of several information technology and distance learning books.
---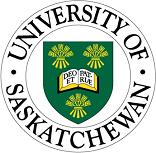 "Are you usually suspicious of books full of activities, tips and tricks? Do you find their lack of context and depth annoying? Me too, which is why I was so happily absorbed (but not surprised) by Curt Bonk and Elaine Khoo's most recent offering. Yes, this is a book chockablock with ideas and practical tips for engaging learners in online learning, and for keeping them engaged. But it is more. This collection of useful approaches is grounded in learning theory and research, weathered by experience, and brought sharply into focus with clear examples, each with estimates of risk, time, cost, learner-centricity, and duration. The TEC-VARIETY categories ring true, and every reader, especially those with experience in online learning, will locate gaps in their own practice. For example, Bonk and Khoo treated me to a useful collection of fresh ideas for building curiosity and for creating helpful tension or dissipating counterproductive tension—things I've largely neglected in my own courses. I plan to keep extra copies of this book available for colleagues who think online learning is confined to correspondence school methodologies, and I'll either give them a copy or smack them over the head with one, depending on their redemption quotient."

—Richard Schwier, Professor and Head, Educational Technology and Design, Department of Curriculum Studies, University of Saskatchewan and author of several educational technology books, most recently, Connections: Virtual Learning Communities.
---

"TEC-VARIETY is the kind of book that every teacher would need to have as a guide for their online teaching and learning. Through years of research and experiences we know that student retention is a major problem in distance and online learning, and motivating students plays a significant role in the learning process. This book by Prof. Curt J. Bonk and Dr. Elaine Khoo is a repository of ideas on motivating your learners online and how to engage them in learning. In it, you have over 100 ideas organized systematically within the TEC-VARIETY framework. I even found the CTRL-D (indicating cost, time, risks, learner-centeredness indices, and duration for each activity) as given by the author as guide at the end of each activity highly useful. If you are looking for practical tips to improve student retention, here is the "Library of Congress" for you to choose from!"

—Sanjaya Mishra, Director, Commonwealth Educational Media Centre for Asia, New Delhi, India and editor of Interactive Multimedia in Education and Training and Cases on Global E-learning Practices.
---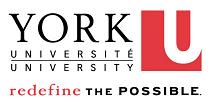 "With the rising demand for online courses more and more instructors are being asked to teach online, often with little or no preparation. To them, as well as to more experienced instructors, Bonk and Khoo's book is a godsend. The authors set out the TEC-VARIETY framework to guide instructors on how to enhance online courses in 10 areas including student boosting student curiosity, engagement, and motivation. For each of these 10 areas they provide 10 online activities to support them. What sets this book apart from other similar ones is that Bonk and Khoo provide a solid research base to justify the activities. I'm recommending the book to all of my faculty who teach or intend to teach online!"

—Ron Owston, Ph.D., Dean, Faculty of Education, University Professor, and Founding Director of the Institute for Research on Learning Technologies (IRLT), York University, Toronto, Ontario, Canada.
---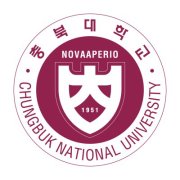 "e-Learning has been around more than two decades and now it is part of mainstream instruction. It is time to be concerned with the emotional aspects of online learners for their deep and impactful learning. With this book, Curt Bonk and Elaine Khoo, who have each been investigating e-learning for a long time, do exactly that. They have taken many years to thoroughly review the research literature and lead us on a wonderful journey through countless innovative instructional practices that they have seen or experimented with. Get this book— it contains extensive methods of how instructors can promote quality learning with some TEC-VARIETY."

—Okhwa Lee, Professor, Dept. of Education, Director, Educational Research Institute, Chungbuk National University, South Korea.
---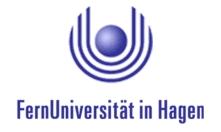 "Bonk and Khoo wrote an excellent book, providing many interesting learning activities for online tutors, teachers, developers, etc. It is not necessary anymore to be extremely creative to find the right online pedagogic activity for your students. You just need this book and your classes will instantly become more fun. I'm definitely going to use it with my students!"

—Theo J. Bastiaens, Ph.D., Professor of Educational Technology, Fernuniversität in Hagen, Germany, Open Universiteit, Netherlands.
---

"Professors Bonk and Khoo answer the dreams of all faculty development departments. Their "Adding Some TEC-VARIETY" is the perfect primer for incoming faculty and a page-turning reminder to the old-timers that this "new-fangled" online methodology is not only here to stay but it works."

—Robert F. Bromber Ph.D., Head, Education Technology Branch, Marine Corps University.
---
---

"Bonk and Khoo suggest that we all need to "renew our passport" to prepare for innovative and exciting online learning adventures. Their new book, TEC-VARIETY provides a roadmap for online and blended learning excursions. Using 10 themes and then charting 10 pathways to learning for each, the authors offer a unique framework that online instructors will find invaluable. One of the most useful part of the book is the final section detailing the Web tools mentioned in each chapter. Thirty years ago when we started using computers, they did little without additional hundreds of dollars invested in software. Today our digital devices can literally transport us around the world with minimal cost."

—Margaret Riel, Director, Center for Collaborative Action Research, Pepperdine University.
---

"There are books on theory and books on practice, however this is the best volume ever written for using learning theory to inform effective practice. This book is a tour de force for creating an environment where students not only succeed in online learning, but they achieve excellence as well."

—Charles (Chuck) Dziuban, Director, Research Initiative for Teaching Effectiveness (RITE), Professor Emeritus and Inaugural Pegasus Professor, University of Central Florida, and Sloan-C Fellow.
---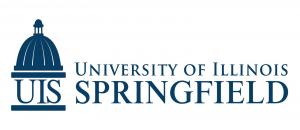 "What a grand book! This is going to be a highly valuable resource for countless instructors and designers in online learning. "Adding TEC-VARIETY" is unique in that it combines the theoretical and pedagogical foundations of effective learning with 100 easy-to-implement activities that promote the engagement of online students in deep learning. These strategies can instantly breathe life into courses that fail to tap the enthusiasm and imagination of students. TEC-VARIETY has become a handbook for my design of engagement in online classes."

—Ray Schroeder, Associate Vice Chancellor for Online Learning and Founding Director of the Center for Online Learning, Research and Service (COLRS), University of Illinois Springfield.
---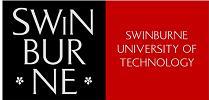 "Whilst some educators are still pondering whether to move towards the 'new' world of online, Bonk and Khoo have captured 2 decades of e-experience into one highly usable guide. They offer us immense joy for the online world—a principles-based approach to motivation and engagement offering variety but also ways for us to make thoughtful choices in the service of full engagement for learners. You can search for whatever your latest pedagogical challenge demands—feedback, surprise, tension, involvement...name your own adjective...and find a solution! Don't go online without it!"

—Professor Gilly Salmon, Pro Vice Chancellor Learning Transformations, Swinburne University of Technology, Melbourne, and author of E-moderating and E-tivities.
---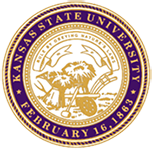 "How to engage and motivate online learners has long been the enduring problem that frustrates online instructors and scares away many would-be online instructors. Bonk and Khoo form a dynamic duo leveraging over three decades of research to deliver a rare book that offers substantial theoretical insights into the problem while also giving clear practical guidance on how to apply those insights. This is a book that deserves a special place on your digital bookshelf, worth turning to again and again for examples and inspiration as you plan your next online adventure in learning."

—Michael Wesch, Associate Professor of Anthropology, Kansas State University
---

"Curt Bonk and Elaine Khoo provide a welcome, much-needed resource for online teaching and learning, offering an amazing array of ideas and activities to transform online content delivery into a motivating and exciting way to learn. This toolbox of great yet very practical and tested ideas will spark the imagination of online teachers in ways to engage learners with the curriculum. It will also deepen our understanding of the potential of online education. Learning and curiosity about our world is our most basic human characteristic, and with this book Bonk and Khoo introduce educators to activities that can encourage and motivate innovative thinking and doing in online learning environments. Imagine having access to a 100+ activities that we can use or customize for our online classes: that's an apple for the teacher with a cherry on top!"

—Linda Harasim, Ph.D., Professor, School of Communication, Simon Fraser University, and author of 5 books about collaborative technologies and online learning, most recently, Learning Theory and Online Technologies.
---

"As online learning continues to evolve, we hear a great deal about the access it allows and the flexibility it provides. But as Bonk and Khoo so clearly demonstrate, it also affords endless opportunities to engage and inspire learners of all ages and abilities. Using a well-researched theoretical framework, they have captured more than 100 easy-to-replicate virtual learning activities, guaranteed to enrich any technology-enhanced learning environment. This powerful and practical resource is a must-read for educators in any setting, looking to expand their repertoire of evidence-based, student-focused teaching tools and strategies."

—Susan C. Aldridge, PhD., Senior Vice President, Online Learning, Drexel University, and President, Drexel University Online, Philadelphia, PA.
MOOC Book
MOOCs and Open Education Around the World